Formed by a diverse group of prominent companies in the Cannabis Industry, Cultivation for Compounds focuses on Cannabis cultivation for specific compounds. By sharing the same vision of a growing global Cannabis Market, F1 SeedTech is of the opinion this consortium will improve the professional industry.
Through its participation, F1 SeedTech offers a unique opportunity to share our F1 hybrid seeds to customers around the world.
CfC consists of a cultivation research program located at Vertify and a representation pavilion to show post-harvest techniques which is located at World Horti Center.
Cultivation for Compounds Explained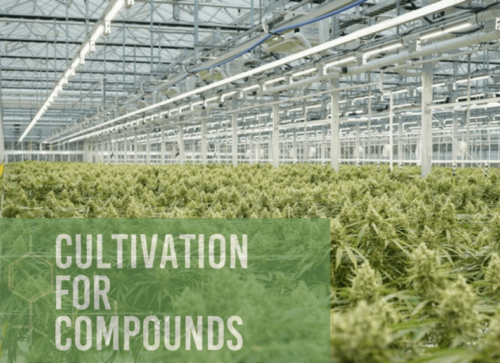 Research Program
Located at the facility of Vertify the research program takes place. The research not only focuses on Cannabis cultivation but more on the cultivation of active components in the crop.
Cultivation for Compounds has composed a four-year research program in collaboration with all parties involved. The research will take place by the highest standards and most innovative methods, available in the market.
Cultivation for Compounds Pavilion
Besides the research program, a Cannabis pavilion is located at World Horti Center in Naaldwijk, The Netherlands. This Cannabis pavilion is a representation side for the consortium. It focuses on post-harvest techniques, like trimming machines and tray-drying cabinets.
Next to the CfC pavilion, there is a 360° cinema, where a film about the history of Cannabis could be played.