F1 SeedTech: Focused and Committed to the Future of Cannabis Cultivation
Sensing the need for professionalism in the cannabis market, we focused our expertise on making the crop more agronomically attractive and sustainable.
Cannabis F1 hybrids will, within ten years, become the dominant starting material, accounting for >70% of the market share.
To lead the cannabis industry toward sustainable and reliable starting material.
To become global innovators and act as the premier company for F1 hybrid cannabis seeds.
Partner with future-oriented growers and retailers to lead the transformation of F1 hybrid cannabis breeding.
Specific focus on North American markets and selected European countries, including Germany.
The impact on the value chain
The introduction of F1 hybrid seeds will have a significant impact on the cannabis value chain, offering growers the ability to produce more consistent and predictable crops. This technology obtains increased yields and improves the quality of cannabis products.
Looking at the markets of corn and tomatoes, F1 hybrids have allowed these industries a greater standardization and specialization within the value chain. Growers can specialize in cultivating the crop and increase their efficiency and productivity by focusing solely on cultivation, while breeders can bring innovative and high-quality F1 hybrids, and processors improve their expertise in the refinement and packaging of the final product.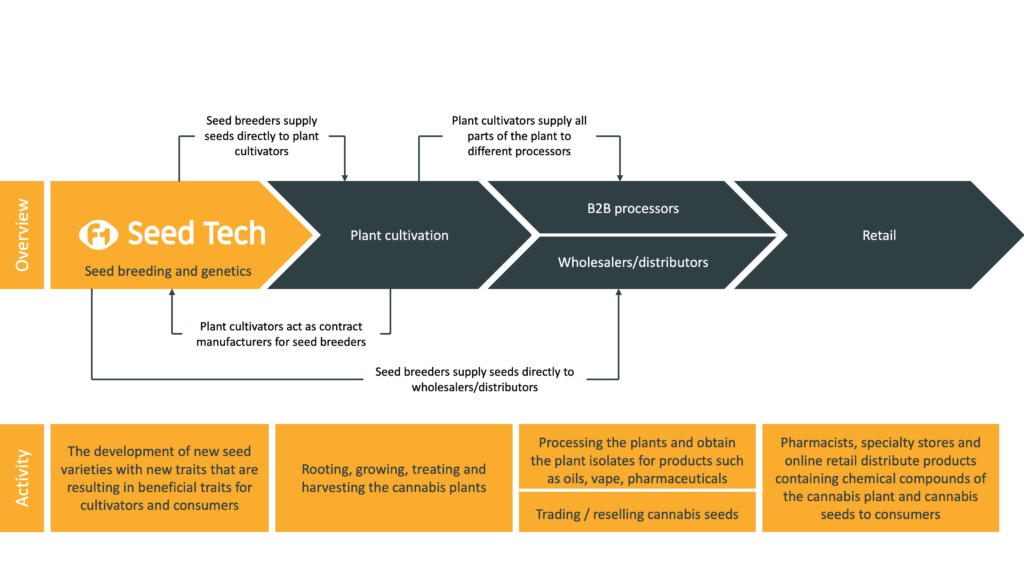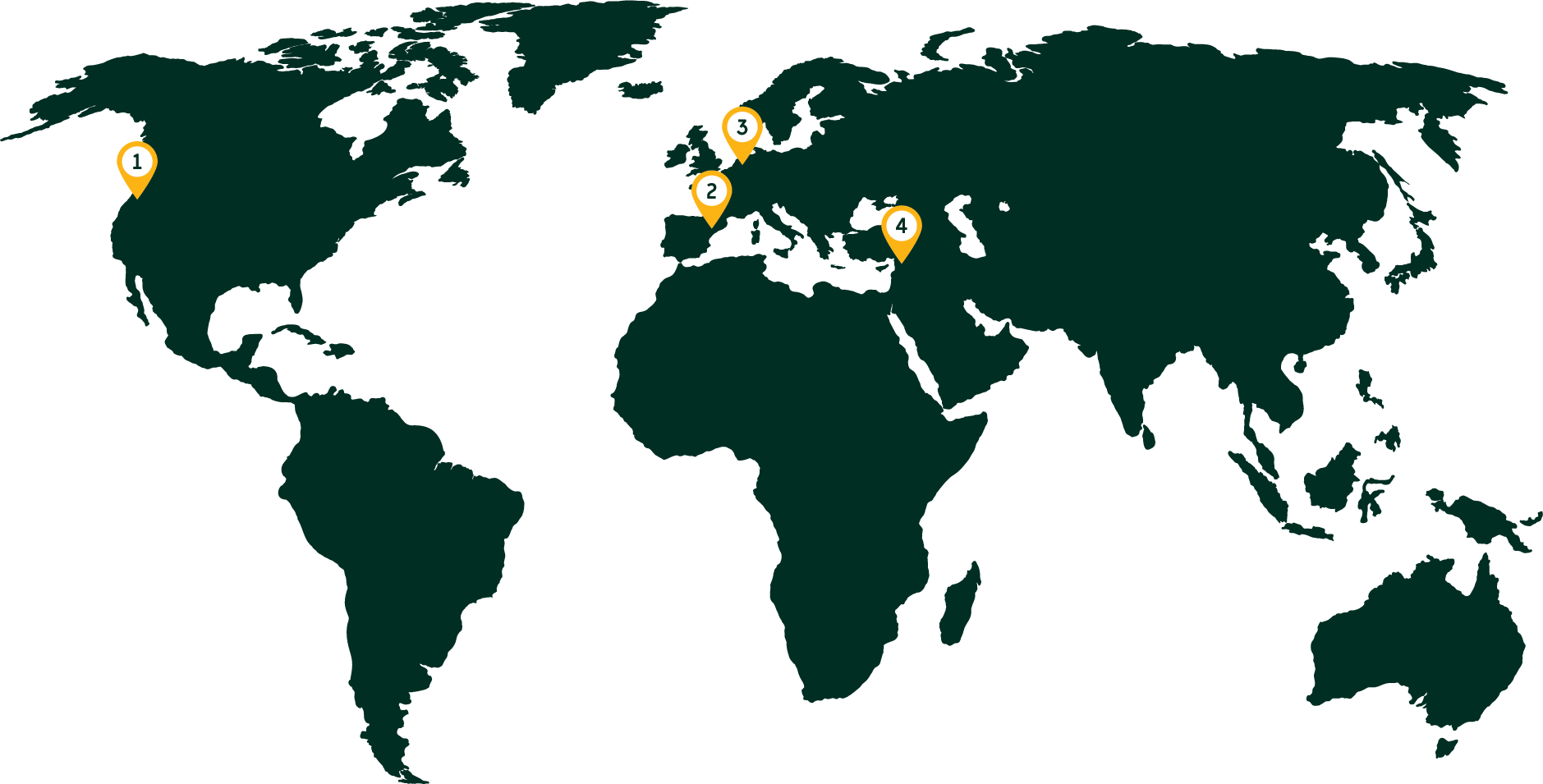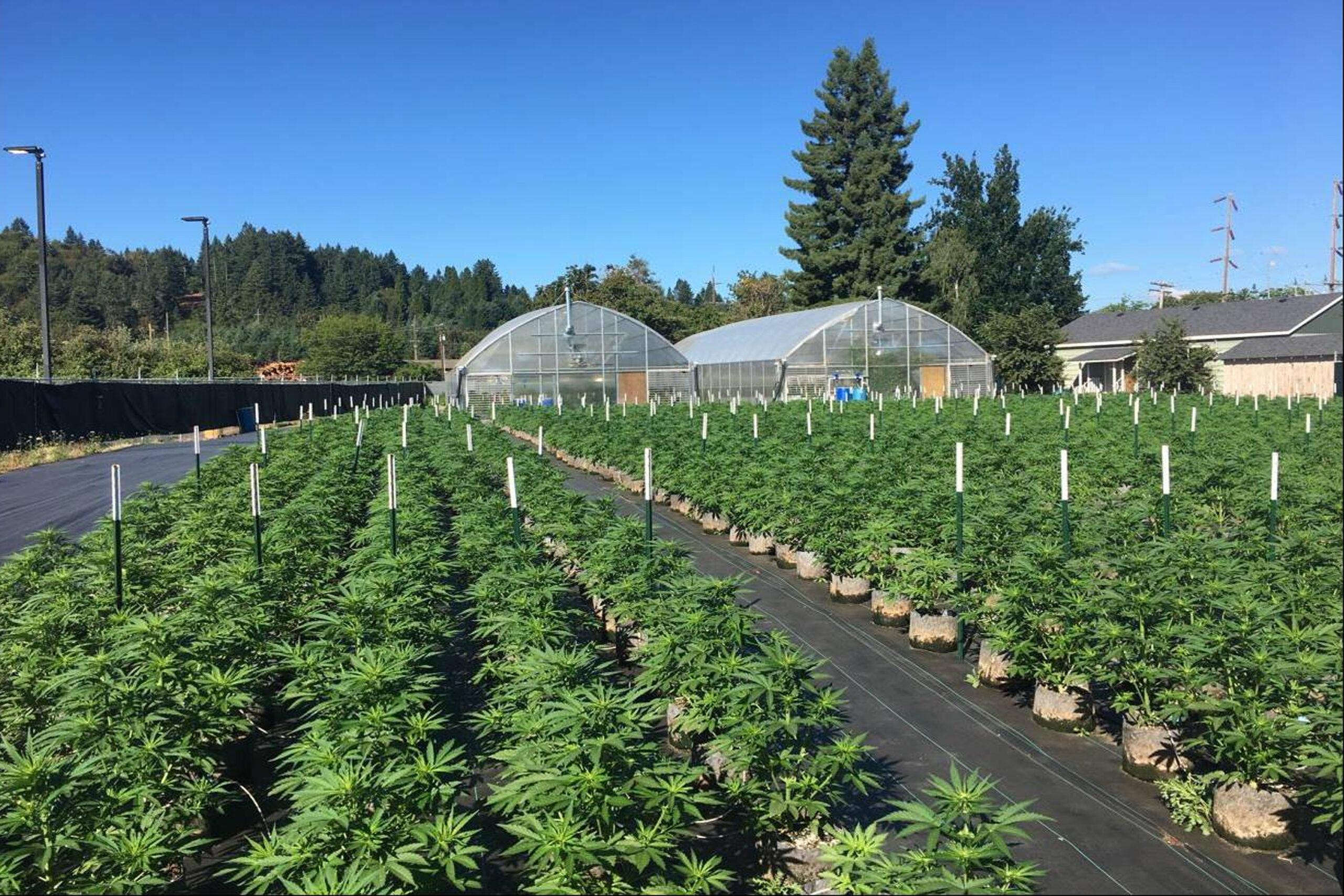 Breeding station with a focus on day-neutral plant breeding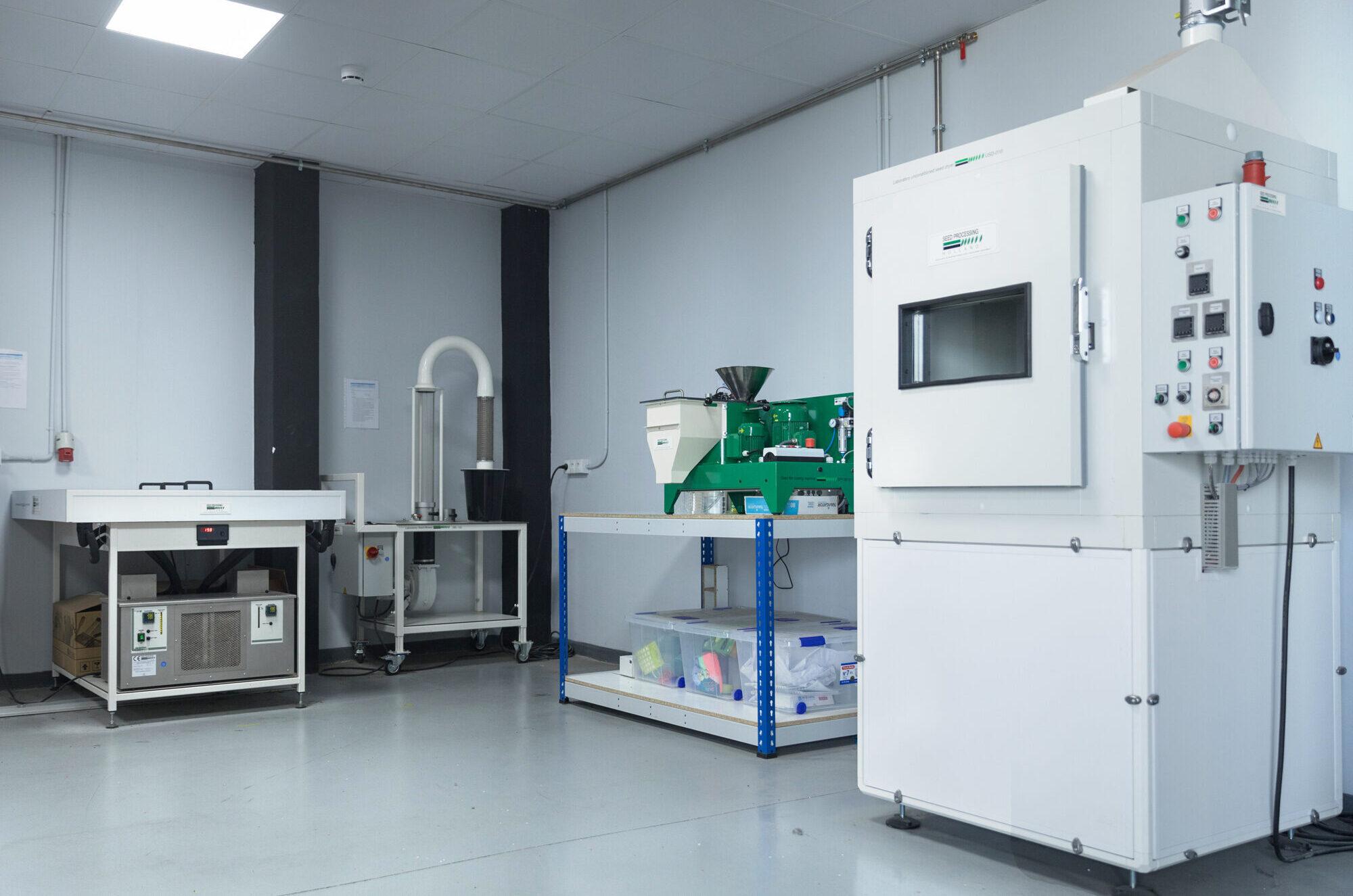 Warehouse and seed processing facilities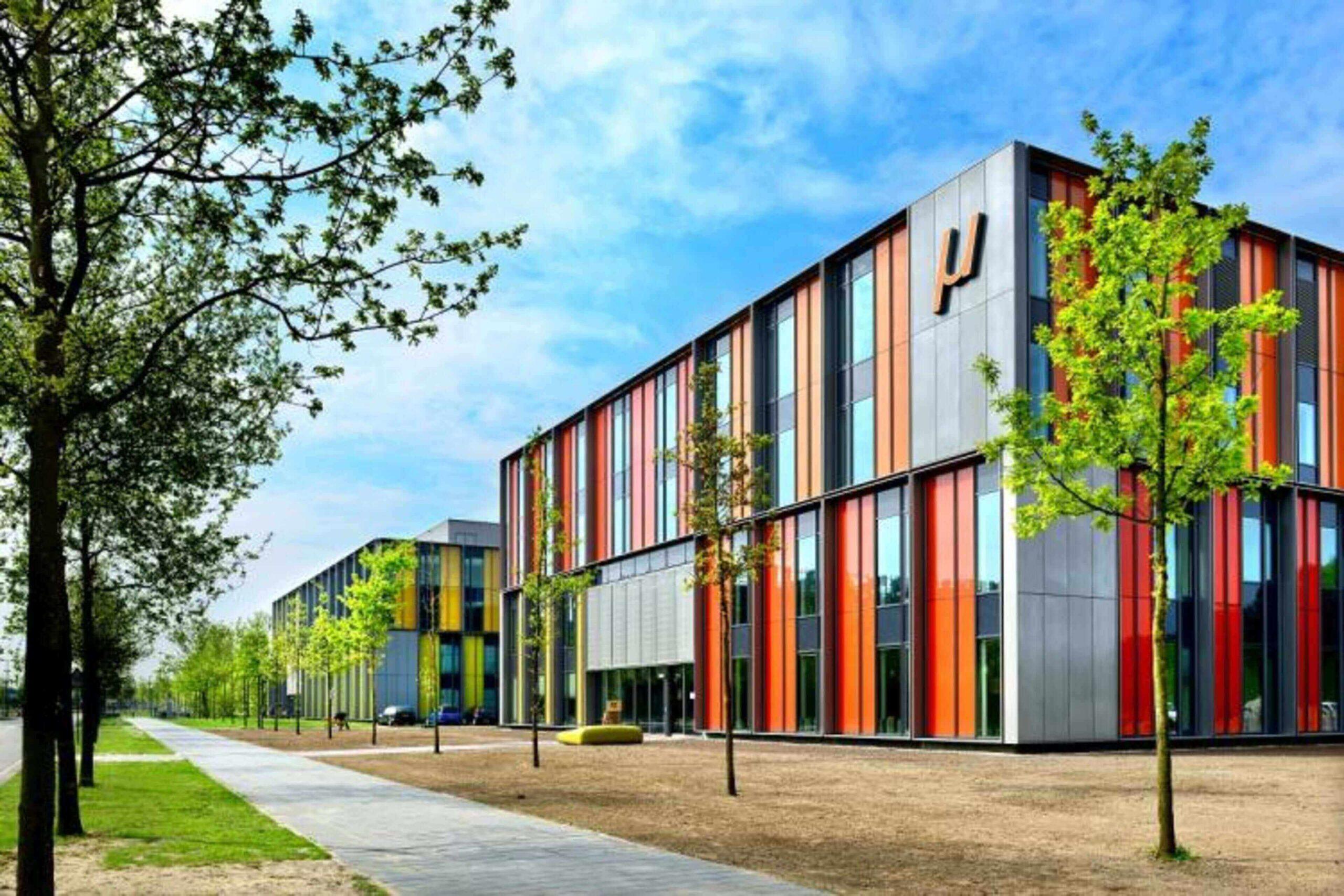 Head office (coordination and logistics)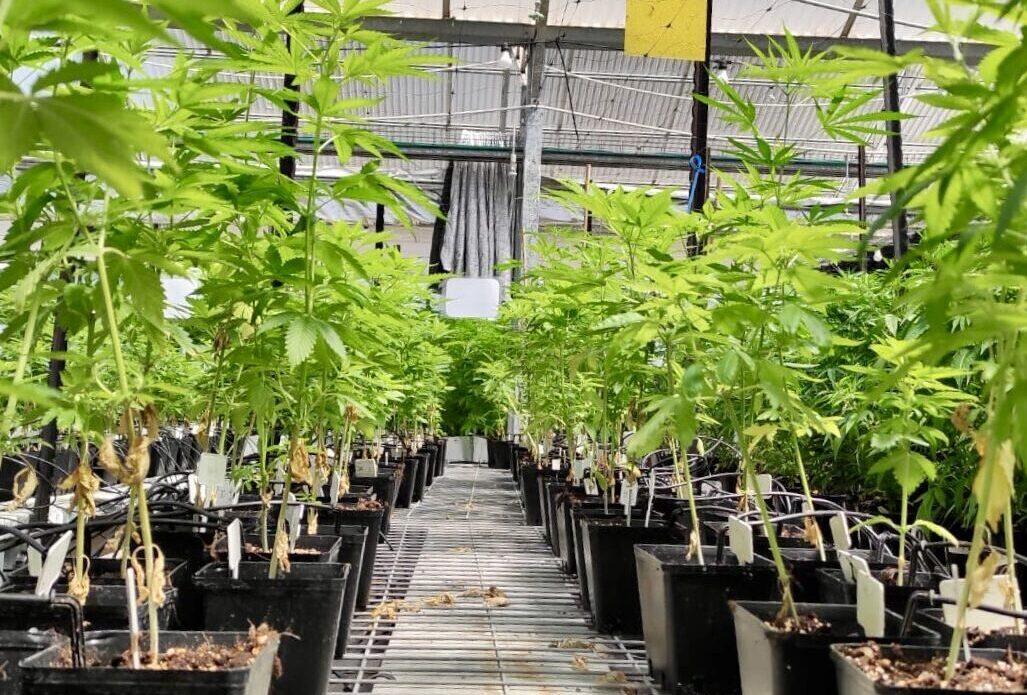 Breeding station with a focus on short-day plant breeding
Our team of academic research and business professionals excels in fields including life science, breeding, and biotechnology. And with training from Bayer, Hazera, De Ruiter, BASF, and Limagrain, we know what it takes to succeed on an international level.
Our management team shares over fifty years of industry experience and F1 hybrid vegetable breeding knowledge. With a passion for hybrid seeds running through our veins, we're positioned to lead the charge, transforming cannabis into a successful F1 hybrid crop.
Connect with our team on LinkedIn and follow our F1 SeedTech page to stay up to date with the latest news and developments.